Portsmouth Tourist Guide
Portsmouth Tourist Guide
<
Portsmouth Tourist Information
Portsmouth has a long, interesting naval past. It is the Royal Navy's base and the home to Portsmouth Historical Dock. Many tourists visit Portsmouth, it is a city with much to offer including museums, galleries, shops and fun days out. One of the Portsmouth's many tourist attractions is the Historic Ships exhibition. This exhibit is focused on three renowned naval crafts. Other attractions for ferry passengers include maritime interest feature the Royal Marines Museum, tours of a modern day and highly advanced frigate, the D-Day Museum, the Royal Marines Museum with its Medal Room and Submarine World. Tourists can visit Henry V111's flag ship The Mary Rose and explore how the sailors in Tudor times lived on board.
Portsmouth is also the home of the Blue Reef Aquarium with its coral displays and over 40 displays to enjoy. Forts of historical importance include Southsea Castle, Spitbank Fort, Fort Widley and the ancient Portchester Castle.
The Round and Square Towers can be found at the quaint Old Portsmouth district. Portsmouth's Spinnaker Tower is a famous tourist landmark from where you will walk across its glass floor and admire the views. Gunwharf Quays represents modern day Portsmouth with its shops, restuarants, bars, cinema and bowling complex, night club and casino.
Portsmouth Hotels
There are several hotel chains in the city of Portsmouth such as Marriott, Holiday Inn and Hilton. There are also plenty of budget-priced local bed-and-breakfasts and guesthouses. At Portsmouth harbour, you can't miss the Langston on Hayling Island and the Solent Hotel and Spa in Wareham.
Brittany Ferries
Portsmouth International Port, Wharf Road, Portsmouth, Hants, PO2 8RU, United Kingdom
GPS: 50.812, -1.089
Condor Ferries
Portsmouth International Port, George Byng Way, Portsmouth, Hampshire, PO2 8SP, United Kingdom
GPS: 50.812, -1.089
Driving Abroad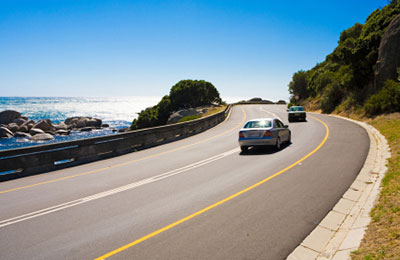 Taking Pets Abroad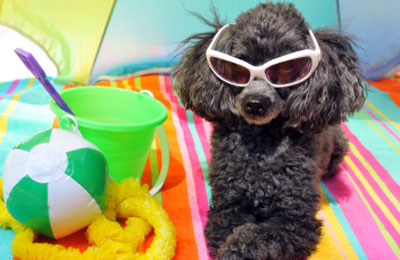 Travel Advise