St Malo Tourist Guide
St Malo Tourist Guide
St Malo Tourist Information
What are the best tourist attractions in St Malo? Once a fortified island, this gorgeous granite-walled town has a unique medieval ambience, pretty beaches and spectacular views. Tourists will enjoy walking around the town's historical walls and ramparts. The very old fort of Alet, built before the time of the Romans, is one of St Malo's star tourist attractions. This ancient construction offers jaw-dropping views of St Malo and the surrounding shoreline. The walls and towers are of great historical interest and create an intriguing medieval atmosphere. Strolling through the maze of ancient streets, alleys and lanes that surround the fort can be fascinating, as they're filled with picturesque squares and historical buildings.
In St Malo surrounding countryside, tourists will find several spectacular locations which are excellent for hiking and picnicking. Dinan is a medieval town situated only 15miles along the River Rance. The rugged island of Mont San Michel, comprising of an enormous granite rock, houses an ancient abbey on its summit. The island is can be reached across a causeway during low tide.
During the day, the whole family can have fun or just relax on the safe, peaceful and pretty beaches. At night-time, St Malo becomes a pulsating hub of activity as the home to restaurants, bars and clubs.
St Malo Hotels
St Malo is a well-visited and popular tourist destination the granite-walled awe-inspiring town of St Malo welcomes many holiday makers throughout the year. More than one million travellers pass through the port facility here annually, making the port one of the nation's busiest transport hubs.
Hotels include: Hôtel des Sables, which can be found in Dinard, located approximately three miles from St Malo, an ideal option for those on a budget; Hotel Mascotte St Malo in a convenient location on the sea front; the Best Western Jerzual Hotel, which has 54 rooms overlooking a large swimming pool and the River Rance.
Brittany Ferries/Condor Ferries Terminal
Gare Maritime du Naye, 35400 St Malo, France.
GPS: 48.6426, -2.0256
Driving Abroad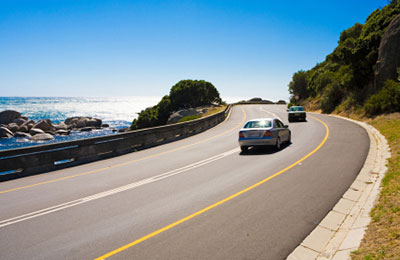 Taking Pets Abroad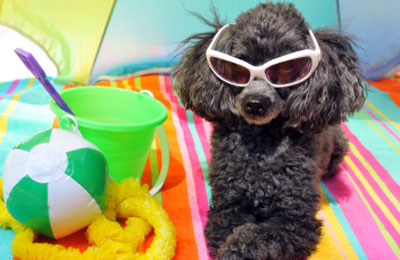 Travel Advise