Santander Tourist Guide
Santander Tourist Guide
Santander Tourist Information
Santander is Cantabria's capital city, and as such, it offers plenty of fascinating tourist attractions for the hoards of visitors that travel to this popular part of Spain. Public transport here is excellent, reliable and efficient, allowing you to get around the city and the surrounding area conveniently.
Santander centre features the Jardines de Perada, which is a stunning prosaic cathedral featuring a Gothic crypt. Several of Goya's artworks can be seen at the Municipal Fine Arts Museum, while the Menendez Pelayo Museum is a must for literature buffs amongst the tourists who flock here, with a large number of works written by Spanish and Catalan authors.
The Magdalena and El Sardinero beaches are easily accessible tourist attractions, as both beaches stretch out near the centre of the city. Playa de la Concha and Playa de Castaneda are two other notable sandy beaches which are situated near the city. The beaches are popular destinations for tourists and locals and they can get very busy during public vacations. The two beaches are separated by Green headland.
The El Magdaleno mini train follows a route around the enchanting hilly gardens, past a sea-lion zoo and a polo pitch. Meanwhile, located just a short distance away from Santander is the wonderful Dunas Liencres Natural Park. The restaurants and markets in Santander offer outstanding fresh foods including a wide range of meats, fresh fish and other delicious seafood. There are also numerous tapas bars scattered across the city.
Santander has a collection of interesting museums to offer visitors including the Maritime Museum and the Natural History Museum, with the former being beautifully designed and looking out over the water. The Iglesia Cathedral was built in the 8th century which served as an abbey and later, during the 13th century, the building served as a collegiate church. The impressive cathedral has three polygonal chapels and a beautifully decorated dome. Santillana del Mar, which is nearby, has the area's top tourist attraction - Altamira's prehistoric cave paintings. However, you can not access the caves without prior permission.
Hotels in Santander
Santander has the Hostal Cabo Mayor, which is positioned in the centre and Chateau la Roca, which can be found approximately two miles from the centre of Santander, close to some fine beaches; and Hotel Los Angeles, offering many guest amenities and positioned in a privileged location, within 10 minutes drive of Santander.The two-star rated Hostal Golf Hotel is an option for the tourist on a tight budget.
Brittany Ferries Terminal
Estacion Maritime S/N, 39002, Spain.
GPS: 43.4588, -3.8066
Driving Abroad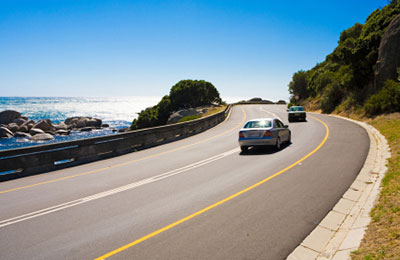 Taking Pets Abroad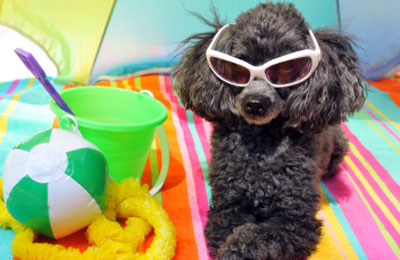 Travel Advise